Machine Learning Powered Forecasts in Google Sheets
Make better forecasts faster!
Works in Google Sheets
Use any data you can import into a spreadsheet
Combine your business knowledge with machine learning
Used by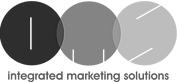 Benefits of
Compare Forecast Forge with other methods of forecasting
Forecasting without machine learning
The natural human desire to tell a "nice" story biases results
Estimating seasonal effects and the influence of external factors takes a long time
Updating a forecast is a slow and cumbersome process
Accurate forecasting and re-forecasting are a source of stress for busy teams
Other machine learning forecasts
Easy to access cutting edge machine learning algorithms
Importing and exporting data from other tools is hard and time consuming
The forecast algorithm can only work with the data it is given; and it doesn't know what isn't in the data. Off the shelf tools offer no way to enrich the data with the teams' input
If the forecast is wrong or obviously bad there isn't anything you can do about it
All of the above negatives are much less of a concern if you have access to enough data science resource to support your forecasting needs.
Forecasting with Forecast Forge
Powerful forecasting algorithm initally developed at Facebook
Develop reports and dashboards using a tool you're already familiar with; a spreadsheet
Use your own knowledge to help the algorithm make a better forecast — Enter business specific data (e.g. dates for next year's Summer Sale, anticipated media spends, product launch data) for the algorithm to use.
Can be used by the Marketing team without the assistance of the Data Science team
Unsure if this is right for you? Arrange a FREE demo to see what Forecast Forge can (and can't) do
Plans and Pricing
Get 12 months for the price of 10
Or pay monthly for more flexibility
What do you get in each plan?
The difference between the plans is the amount of support and training you are guaranteed to get from me.
The features of the tool remain the same.
Standard
Small Team
Large Team
Price
$28 per month or $280 per year
$89 per month or $890 per year
$179 per month or $1790 per year

API Keys

Having multiple API keys enables you to better control access to Forecast Forge. You can revoke or rotate a key when a team member leaves

1
Up to 5
Up to 12

Number of Sheets

You can use Forecast Forge in any number of Google Sheets

Unlimited
Unlimited
Unlimited
Number of Forecasts
Up to 50,000 per month
Unlimited
Unlimited
Training
Free access to learning resources
Training in forecasting principles and how to use Forecast Forge for up to 5 people
Training in forecasting principles and how to use Forecast Forge for up to 12 people

Help from Richard with Custom Forecast Templates

Working together to build a custom forecast for a business you know is the best way to learn and understand what Forecast Forge can do.

None
Up to 3
Up to 8